Tattoos Testimonials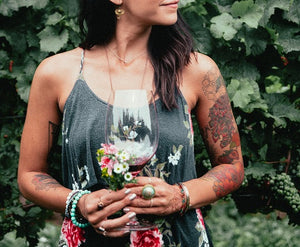 So you just got that first tattoo you've always wanted. Or maybe this is your 17th one. Or maybe you got one that you are now regretting! Either way, you're going to need some relief from the irritation that follows and you want to make sure that you don't put something on it that will cause it to fade gradually. With Formula 2 Skin Care Cream, you will get powerful ingredients that will moisturize your skin without any fragrance or alcohol that can fade your ink. Dab it on today and see how great it feels!
"Hi, my name is Alfonso and I live in Sitka, Alaska. I've been a regular Formula 2 user since 2003. I've lived in various locations throughout this Large State from above the Arctic Circle to SE Alaska and many places in between. I have 6 Tattoos, representing the Flora and Fauna of Alaska, on my arms from the top of my shoulders down to my wrists. Formula 2 has helped me greatly to maintain both the color and clarity of my Tats. I also use Formula 2 for my feet, it keeps them supple which is important as I'm still walking and hiking over a 1000 miles a year. From snowy conditions in Interior Alaska to rainy and icy conditions here in Sitka, I depend on Formula 2 to help keep both my feet and my tattoos in good shape." - Al G.
"I can not say enough positive things about Formula 2. My family has been using this product for nearly 10 years. It has worked amazingly for cracked heels, diaper rash, wind burn, excema, dry skin, and my personal favorite, healing tattoos!" - Amanda K.
"Both my boys have had tattoos for a while. I seem to remember them itching and peeling as part of the healing process. Move forward 20 years, and mom gets one! I used Formula 2 as my aftercare. No itching, no redness, no peeling. Great product!!!" - Patricia E.
"Hi Mark, I recently had a chemical peel on my face. O.M.G. I was definitely not prepared for the weeks/months of dryness, redness and sensitivity that followed. To make a long story somewhat shorter...the ONLY thing I was able to tolerate was Formula 2. THE ONLY THING!! The "soothing balm" that was issued post peel did nothing and it held the heat in and exacerbated my symptoms. Formula 2 was occlusive yet soothing. I returned to the medispa for follow up and told the aesthetician I wasn't using her product, just the Formula 2. She was somewhat familiar (she knew the blue and yellow label). She said it was similar to aquaphor, but I knew differently :) I think she will definitely suggest Formula 2 based on my experience. She is a product junkie and is big on giving samples to clients. I thought maybe you might like to touch base with her. Or if you'd like I'd be happy to give her some samples to try. Her name is XXXXXX and she is the lead aesthetician at XXXXXXX in the XXXXXX location. You don't have to contact her of course, I was just excited to let you know about my new found indication for Formula 2!" - Anonymous