Radiation Burns Testimonials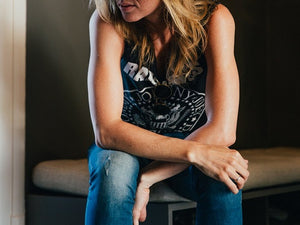 Radiation therapy is one of the most common treatments for cancer. It uses high-energy particles or waves, such as x-rays, gamma rays, electron beams, or protons, to destroy or damage cancer cells. Other names for radiation therapy are radiotherapy, irradiation, or x-ray therapy. The treatment area of your skin may look red, irritated, swollen, blistered, sunburned, or tanned. After a few weeks, your skin may become dry, flaky, or itchy, or it may peel. This may be called radiation dermatitis. To minimize the effect of radiation therapy, use Formula 2 Skin Care Cream following each treatment (not before). Its ingredients are gentle yet powerful enough to infuse the moisture back into your skin and balance its pH levels to alleviate the redness and irritation.
"Thank you Mark for such an effective product! My mom has had radiation treatments and nothing was helping her skin irritation. I stopped at Naamans after work last week and purchased this for her and after 1 application she has had tremendous relief. This post was perfect timing to show up in my fb feed. Thanks again!" - Melissa S.
"I am writing this letter to let you know what a difference your product, Formula 2 Skin Care made to me. I have been going for chemotherapy treatments due to cancer. On my second treatment the nurse did not insert the needle correctly and some of the medication went under my skin I received a nasty chemo burn which left a blistering red scar on my hand that wouldn't go away. They sent me to a hand specialist and I was told it would go away if I used a skin cream with aloe vera. I used the cream twice a day for three weeks but the burn remained. I mentioned my problem to a friend, who sent me some Formula 2. I used it that night. The next morning when I looked at the scar I could already see improvement. I kept using your wonderful cream and within a week the scar was almost gone. I am telling everyone I know, including the doctors and nurses how amazing Formula 2 is." - Marion , Milwaukee, WI
"I was receiving radiation treatment and in the 4th week developed burns. I had to stop treatments for a week. I searched the internet and ordered Formula 2 and it worked wonders!!! I was healed in 2 days and able to continue on with radiation. I highly recommend Formula 2 to anyone who experiences the same thing. Mark Isabella also followed through personally. Great company." - Kathy
"I had gone through radiation therapy and my skin was very dry. I tried a sample of Formula 2 and the results were amazing. My husband is a diabetic and he has had problems with the skin on his toes cracking. Formula 2 healed his toes after the first treatment. He is very pleased with the results." - W. Colebank, West Virginia
"In 2004 I was diagnosed with breast cancer and received radiation treatment. My lesion was inferior and very close to the chest wall. Toward the end of my treatment regimen I experienced some skin breakdown at that site but it eventually healed very well. However, in the months following, I developed a rash and itching in that same area and it just wouldn't go away. Just recently I found out about Formula 2 Skin Care Cream and sent for the free sample. It is truly wonderful and I would, absolutely recommend it. As a matter of fact I have already ordered and received the 8 oz. jar." - Jackie B.
"I was diagnosed with prostate cancer and chose radiation therapy as my treatment. After my 31st treatment, my skin was extremely burnt. For five years, I tried many different over the counter remedies and prescriptions to treat my skin, and nothing worked. After using Formula 2, I saw immediate results. I do not have any pain, burning or itching. It is truly a miracle cream." - John Goldsmith, West Virginia
"Formula 2 helped ease my irritation and soothe my reaction from my radiation treatments. Formula 2 helped keep my skin stay pliable after radiation. When my irradiated skin would get dry and warm the Formula 2 helped to give me relief. I felt the Formula 2 helped soothe the pain from my skin breaking down during radiation. A little bit goes a long way. I wish I would have had Formula 2 from the beginning of my treatments." - Lindy A., Illinois
"Formula 2 skin cream is so soothing and heals the skin faster than other creams I have used. I used Formula 2 for radiation dermatitis." - Sharon R., Illinois